Frequently Asked Dishwasher Repair Problems
Dishwasher Repair Service
KC Appliances and Repair has become the trusted go-to Dishwasher repair company in the Kansas City metro area. Our appliance repair service professionals who work for us specialize in all major brands of Dishwashers.
Targeting the correct failing part(s) require tests to diagnose and pin-point the cause of the problem. You can be certain our factory trained technicians can get your Dishwasher back to operating in no time.
You will need an expert with proper tools to get your dishwasher serviced properly. There are many parts that can fail, which have to work together in order for a dishwasher to operate correctly.
Dishwasher perform in a sequential operation, meaning it is a bit difficult to diagnose the cause of the problem if you are not trained. Problems can occur in either the electrical or the mechanical systems and isolating the failed part is what we do. We are confident our specialized technicians, with no less than 5 yrs experience in the field, will quickly diagnose the problem and help resolve it on the spot.
Some of the common problems with dishwashers may be as follows:
• There's an error code on the digital display
• Dishwasher doesn't work at all
• Dishwasher is noisy
• Dishwasher squeaks and thumps
• Dishwasher not draining
• Dishwasher stuck in drain cycle
• Dishwasher is not heating
• Dishwasher spray arms not turning.
These dishwasher problems will only add stress, and who needs dishwasher repair stress? The life of your dishwasher can be extended by regularly performing maintenance and cleaning the internal parts before they malfunction. Most importantly is the draining and the control board. KC Appliances and Repair, has certified and experienced technicians specifically trained to service your dishwasher completely - from heating elements, inlet water valves, control board fuses, door latches, and drain pumps to replacing hoses, drain lines, and disassembling and cleaning the interior of your dishwasher. Save your money and let us service and repair your dishwasher back to its original function. Give us a call at 816.286.4445 or 877.983.4933 x1.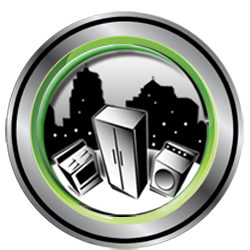 Copyright 2019 - KC Appliances and Repair - All Rights Reserved
877.983.4933  •  816.286.4445