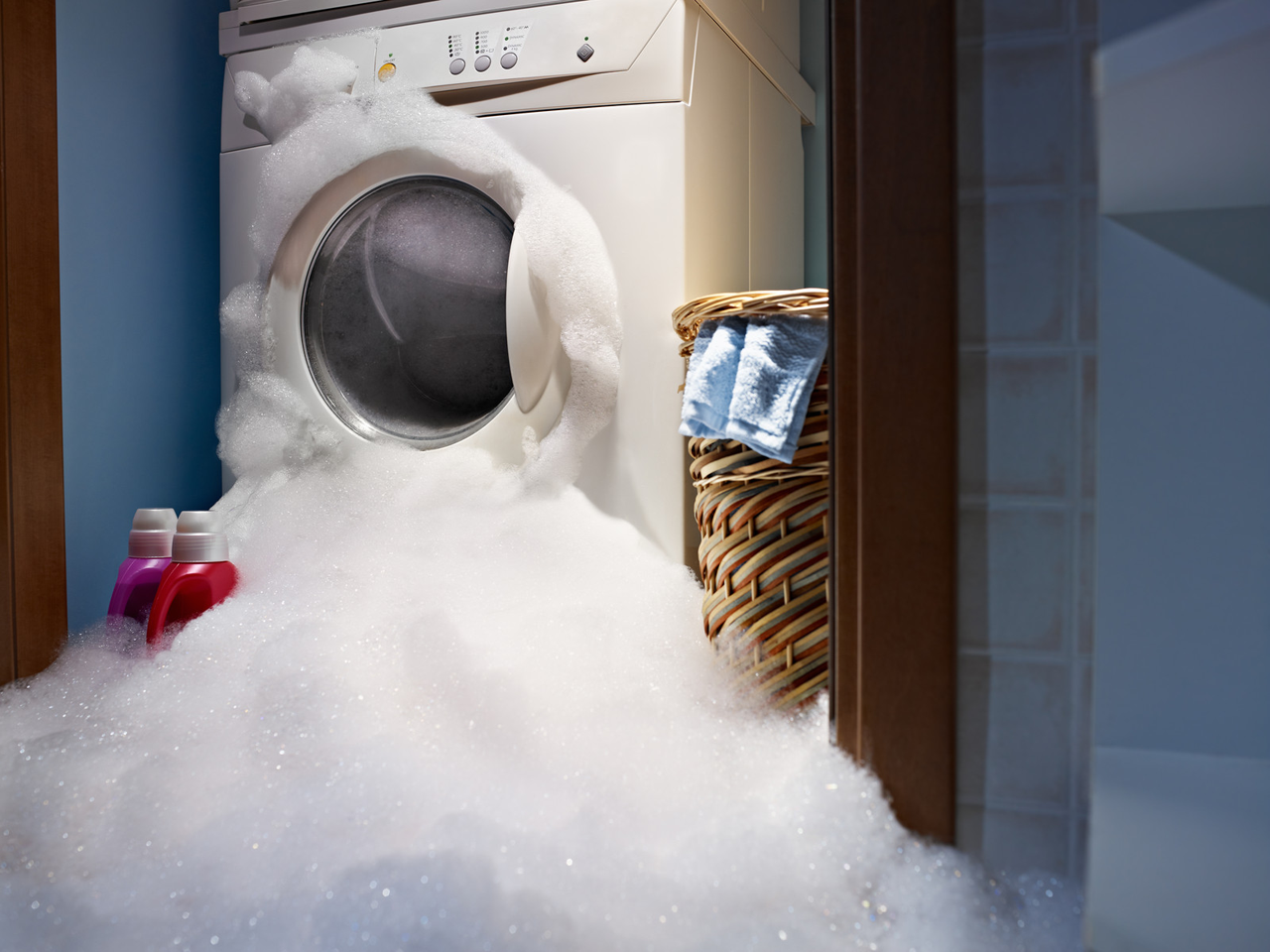 KC Appliances & Repair has become the trusted go-to appliance repair company in the Kansas City Metro. Washer Repair service personnel who work for us specialize in all major brand washers. The complexities in the mechanisms of a washer require tests to diagnose and pin-point the cause of the problem. Be assured our factory trained technicians can get your washer back to doing your laundry again in no time.
Whether you have a Top-Loading, Front-loading, compact, or a commercial washer you will need an expert to get it serviced or repaired due to the multitude of parts and timing cycles which have to work together in order for a washing machine to hum peacefully while gently agitating and cleaning your garments. Washing machines perform so many operations, it is a bit difficult to diagnose the cause of the
problem. Problems can occur in either the electrical or the mechanical systems. We are confident our specialized technicians, with no less than 5 yrs experience in the field, will quickly diagnose the problem and help resolve it on the spot. Some of the common problems with washing machine may be as follows:
There's an error code on the digital display
    •    Washing machine doesn't work at all
    •    It won't drain
    •    It doesn't spin
    •    It doesn't agitate
    •    It's noisy
    •    It leaks
    •    It's off balance
    •    There's no hot water
    •    There's no cold water
    •    It's slow to fill
    •    There's no water at all
    •    The clothes are wet after spinning
    •    The cycle doesn't advance
    •    There's no delicate or regular spin or agitate
    •    It's overfilling
    •    It's under filling
    •    The water temperature is incorrect
    •    It doesn't pump or spin
    •    It pumps, but doesn't spin
These appliance problems add stress to your day, and who needs washing machine repair stress? The life of your washer can be extended by regularly performing maintenance and cleaning the internal parts before they malfunction. KC Appliance & Repair company, has certified and experienced technicians specially trained to service your washing machine completely - from switches, timers, and valves to replacing belts, pulleys, and disassembling and cleaning the motor. Save your money and let us service and repair the appliances you currently own.